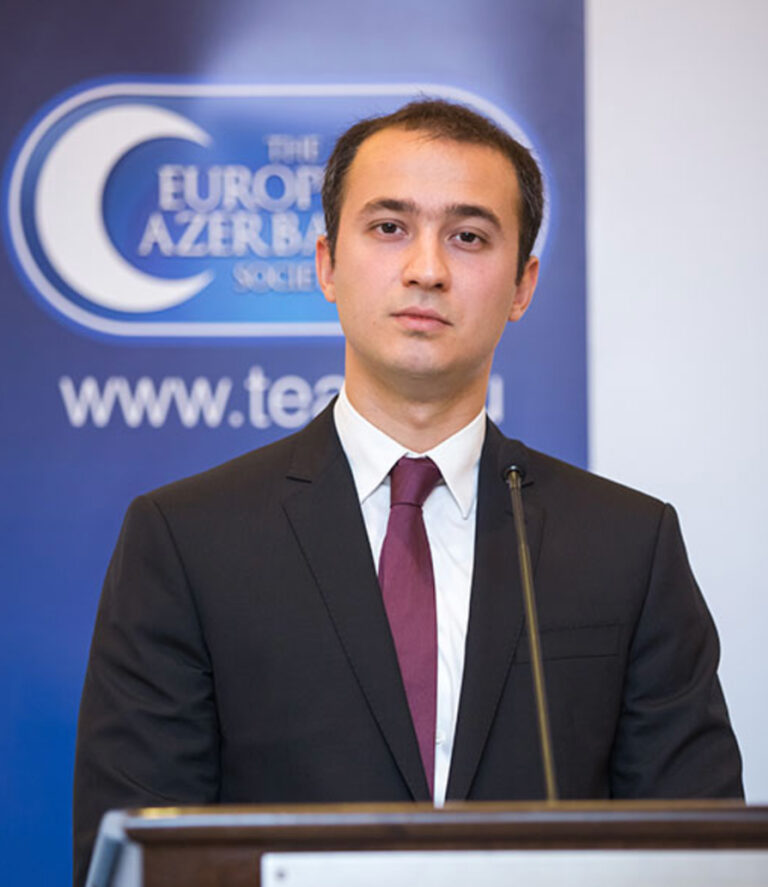 A Founder and Chairman of the European Azerbaijan Society (TEAS), President of Qabala Sports Club, a Founder and President of the Board of Trustees of the European Azerbaijan School (EAS), also a compiler and editor of many books and collections, as well as an author of many projects concerning the Armenian-Azerbaijan Nagorno-Karabakh conflict. 
He attended Collingham College in London between 2001 and 2003, and studied International Relations and History at the London School of Economics and Political Sciences (LSE) between 2003 and 2006. In 2008 Mr. Heydarov obtained a Master's degree in the International Security and Global Governance from Birkbeck, University of London. 
In 2008 Mr. Heydarov founded The European Azerbaijan Society, which aims to raise awareness of Azerbaijan within the international community and help foster closer business, public and cultural relations between Azerbaijan and European states. TEAS has offices in London (UK), Baku (Azerbaijan), Brussels (Belgium), Paris and Strasbourg (France), Berlin (Germany) and Istanbul (Turkey).
Academic and educational projects are the specific priorities for TEAS's work. Of all its projects, the European Azerbaijan School has huge significance. The school brings to Azerbaijan the most important developments of the international educational practice. A number of international teachers work alongside the local pedagogical staff in teaching and developing education processes for students. The school offers special scholarship and financial aid programmes for students from low-income families. The EAS has full membership of the European Council of International Schools (ECIS). Since 2016, the EAS has been a full status member of the International Baccalaureate (IB) Program and a member of the Primary Years Program (PYP) since 2017. 
The establishment of the Azerbaijan Teachers Development Centre (ATDC) should be noted as one of the TEAS's most successful educational projects. The Centre aims to help to establish modern, innovative and progressive educational conditions in Azerbaijan. In February 2015, for the first time in Azerbaijan, ATDC organised ECIS International Teacher Certificate courses, jointly with the European Council of International Schools.
On the 4th of July, 2011 by the decree of Ilham Aliyev, President of Azerbaijan, Tale Heydarov was awarded the Progress Medal for his contribution to the development of the Azerbaijani diaspora.