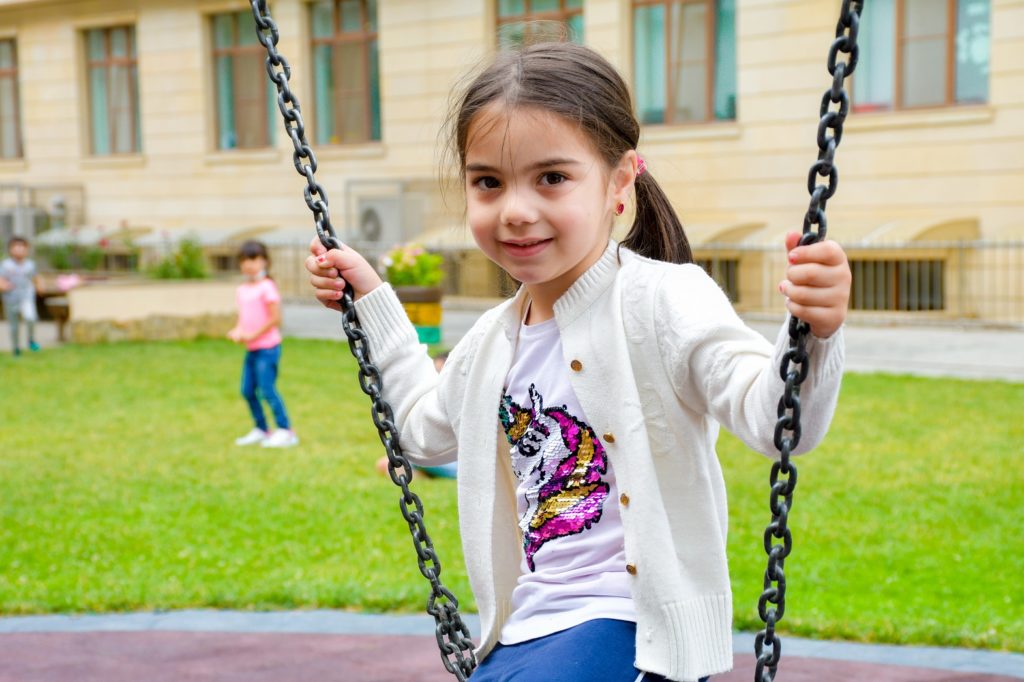 ELC – Early Learning Centre

International Baccalaureate Primary Years Programme (IB PYP)

English language of instruction

Emphasis on Social and Emotional growth through the development of the IB Learner Profile

Literacy, numeracy and transdisciplinary learning through play

Three age levels: K3 (3 year olds), K4 (4 year olds) and K5  (5 year olds)

Specialist Azerbaijani, art, music, PHE and library lessons

Foreign languages: German, Russian, Spanish, Chinese
Language Development
English and Azerbaijani speaking homeroom teachers and teaching staff in each classroom

Children are expected to be proficient in English, by the end of their time in the ELC, in order to access Grade 1 programme in primary 

Parents are expected to support language development at home
Independence and Self-Management
Children are expected to feed themselves

Children are expected to use the toilet independently

Children are expected to dress and change their clothes independently

Children who do not have these skills at the beginning of the year will be supported by teachers as needed.

Parents are expected to support this initiative at home and all children are expected to develop these skills within a reasonable time.

We do not have facilities for diaper changing. All children must be out of diapers by the time they begin school.
Rest
Adequate rest time is provided for the ELC K4-5 students each day

Beds are provided for the ELC K3 students at the scheduled sleep times

We recommend 10 – 12 sleeping hours per night.
Outdoor Play
Outdoor play twice per day (weather permitting)
Daily schedule:
Start time: 8.05

End Time: 16.00