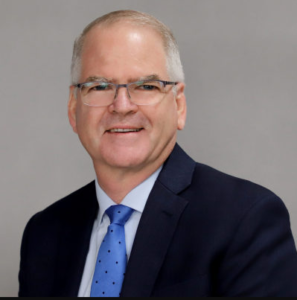 Stuart Walker is a highly experienced international educator and school leader with 25 years as a Head of School at seven different schools in six countries.
Prior to taking up his current post of Executive Principal at RDFZ Kings College Hangzhou he was the Head of School/CEO at GEMS World Academy, a high performing IB school in Dubai. During his tenure the IB average of the school improved from 30 to 37.5 in five years. Prior to this he was the Principal of Garden International School in Kuala Lumpur, Malaysia, the leading British curriculum school in South East Asia. Before that he was the Senior Policy Advisor to the Minister of Education in Sydney New South Wales. Prior to this Stuart served as the Executive Director at the United Nations International School in New York. From 2006 to 2009 he was the Headmaster of Blue Mountains Grammar School just west of Sydney. From 2000 to 2006 Stuart was the Director of Pearson College of the Pacific, the United World College of Canada in Victoria British Columbia. He served as Founding Headmaster of Snowy Mountains Grammar School in Jindabyne, Australia from 1996 to 1999. Prior to that he was Deputy Head of Timbertop, Geelong Grammar School in Mansfield from 1989 to 1995. Stuart commenced his teaching career at Sydney Church of England Grammar School (SHORE) in North Sydney in 1984 as a Geography teacher.
Mr. Walker has gained a Bachelor of Arts (UNSW) at Royal Military College, Duntroon 1984, as well as a Diploma of Education (Monash) 1990, and a Master of Educational Administration (Deakin) 1996.
Stuart's passion for adventure has led him around the world – travels in Europe, Asia, the Americas, and Africa, scientific expeditions in Australia, and scuba diving the Great Barrier Reef, Fiji, Mexico, Canada and Vanuatu. As well, he is an experienced sailor who has participated in ocean racing, a rugby enthusiast and referee, an accomplished cook and photographer. He has also completed numerous marathons in different parts of the world.
VİCE-CHAİRMAN OF THE BOARD