Unite for Learning & Hope at #ExLC2024!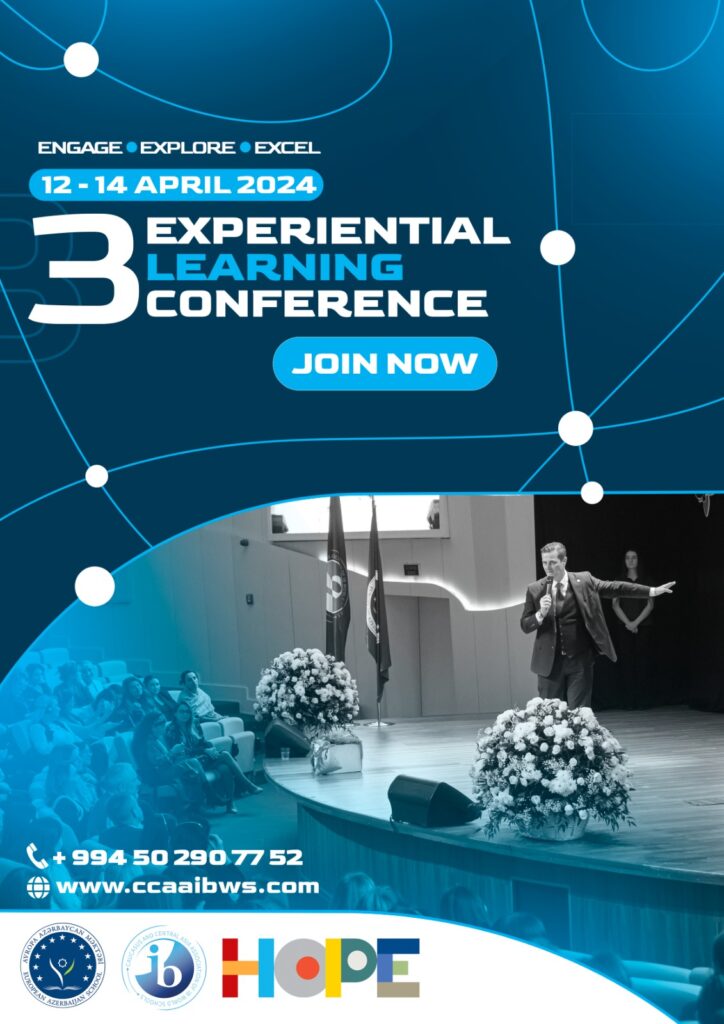 We are excited to bring together the realms of Experiential Learning and the transformative spirit of the Festival of Hope at the 3rd International Conference on Experiential Learning in Baku!
#ExLC2024 is organized by the Caucasus & Central Asia Association of IB World Schools (CCAAIBWS).

Join us at EAS to learn from some of the brightest minds in the field, Engage in discussions, Explore new ideas and strategies, and Excel in your profession. Network with education professionals from all over the world and be part of a dynamic learning community.
Event Dates: April 12th-13th-14th, 2024
Event Location: European Azerbaijan School, Secondary School Campus

Address: Badamdar settlement, A. Abbaszadeh str 1128
Early Registration Discount: Secure your spot at a discounted rate with our early registration offer!
Early Registration Deadline: November 30th
Discounted Price: 150 AZN
For inquiries and registration, feel free to contact us:
Phone: (+994) 50 290 77 52
Registration Link: https://bit.ly/ExLC2024
Get ready to embark on an inspiring journey of learning and hope!