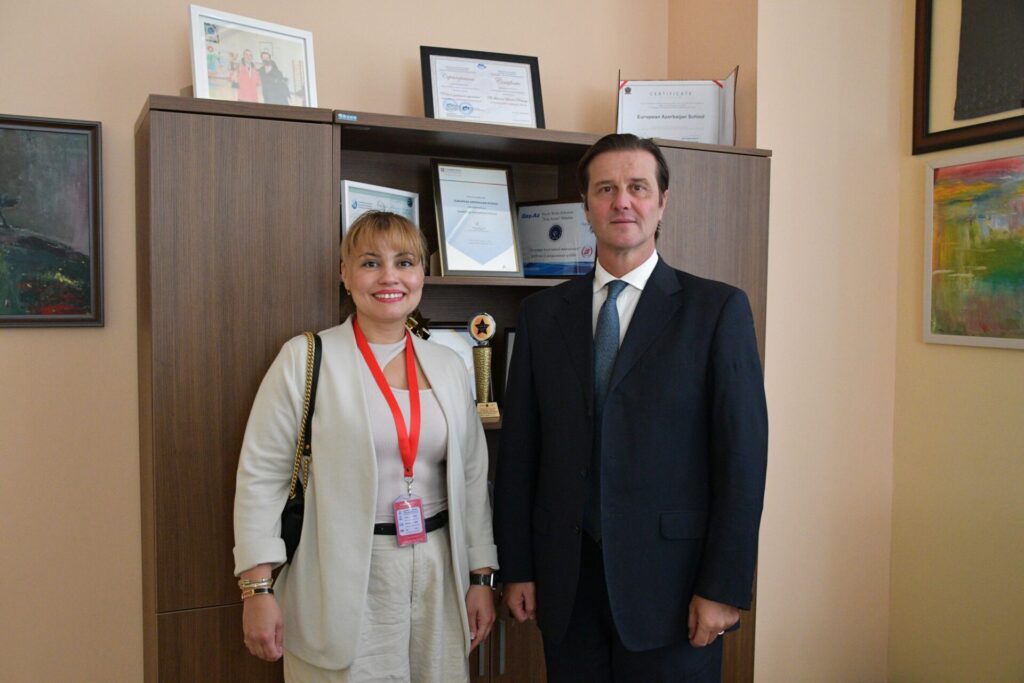 Global Education Initiatives: EAS Welcomes BEAS to Baku
Our CEO & Director, Mr. Francesco Banchini, along with our dedicated team, extended a warm welcome to Sabina Guliyeva from the British European Azerbaijan School (@beas_uk_official) in London. This meeting, held at the EAS in Baku, was marked by fruitful discussions and the exploration of exciting future collaborations.
BEAS isn't just a school; it's a dynamic centre for in-person learning, fostering connections among students, parents, and enthusiasts. It's a place where Azerbaijani culture, language, and heritage are celebrated, and where individuals from various backgrounds come together to discover the beauty of our country.
Stay tuned for more updates as we strengthen our global educational ties and continue to create opportunities for cultural exchange! 🌐📚
https://www.easchool.co.uk/